Automatic-feeding-systems-for-beer-industry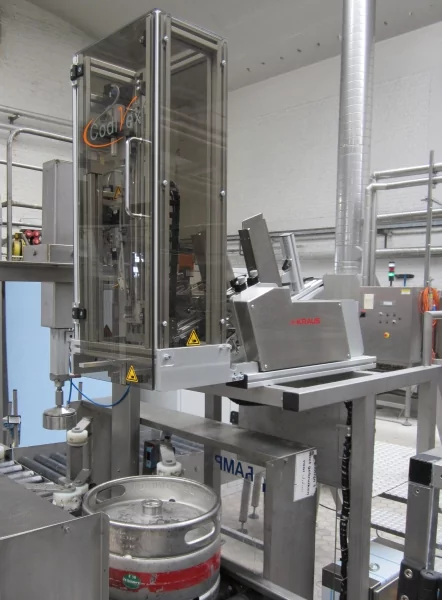 Description of the job:
Automatic application and dispensing of labels or advertising inserts on top of beer barrels and inside beer crates.
Advantages:
Thanks to short and tool-free set-up times, the machines can be used for small batches of products to be marked or promoted. Variable transfer units allow application of labels in different formats and/or sizes.
Functionality:
Labels or advertising inserts are placed in the vertical magazine of the friction feeder. They are separated and, depending on the application, automatically directly inserted into beer crates or put on top of beer barrels.
Technical data:
- Capacity: 200 pieces/min
- Range of sizes of fed products: from 50 x 50 mm to 250 x 200 mm
- Control system: PLC class control system
Operation of the line is presented on our YouTube channel here: youtu.be/XPRg6fO6YK8 and here: youtu.be/h-3AEZrfilw